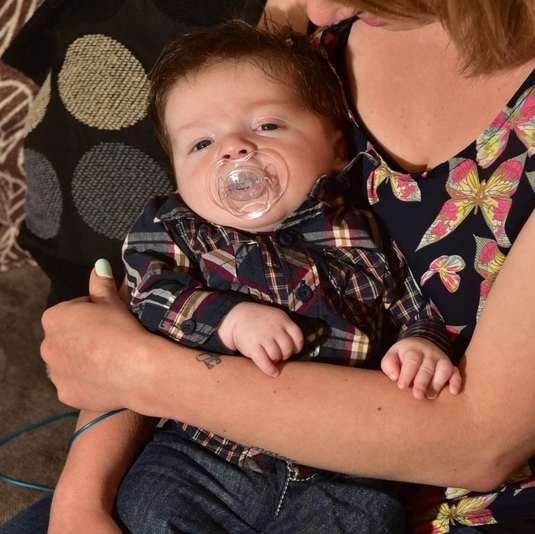 A mother-of-three is urging people to have first aid training, after a "guardian angel" neighbour helped save the life of her four-week old baby when he stopped breathing.
Tina Westlake, 34, said her son Kane, now eight weeks old, "wouldn't be here" were it not for the actions of 24-year-old Emily White who administered emergency first aid she had recently learnt and carried out CPR until paramedics arrived.
Kane stopped breathing after choking on milk after being laid down for a sleep at the family home in Foulsham, prompting a panic-striken Mrs Westlake to run out into the street to scream for help, carrying her son in her arms.
Neighbour Mrs White, who was on her way to pick her daughter Jorgie up from school, heard the screams and ran back to put into practice skills picked up at a course run by First Aid at Work Norfolk, based at Ringland Road in Taverham.
The mother-of-two, who went on the course to help her secure a job as a first-aider for Fakenham-based Med PTS, said the "excellent" training she received meant she was able to calmly deal with the unfolding emergency.
Sourced through Scoop.it from: www.edp24.co.uk
See on Scoop.it – First Aid Training